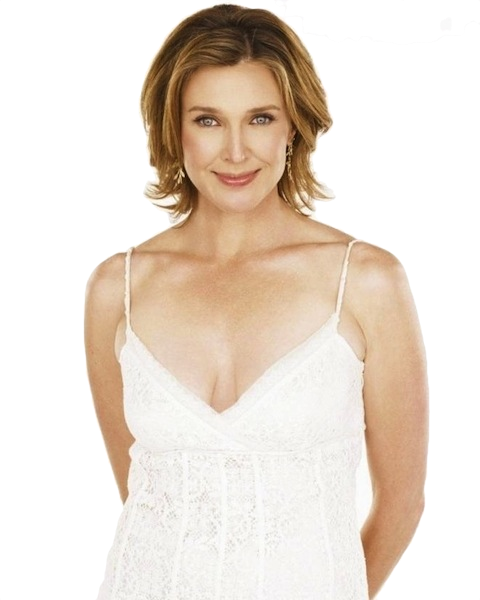 BRENDA STRONG, E-RYT 500

   Founder: Strong Yoga® 4Women
Brenda has worked with women and their partners for over 20+  years to empower them on their path to parenthood.  Her pioneering work in Yoga specifically in the arena of fertility challenges, pregnancy loss and the physical and emotional stress of infertility, has helped countless couples conceive worldwide.  Brenda underwent her own fertility challenges which led her as a Yoga teacher to explore the potential healing capacity of Yoga for women struggling to conceive and found her own process to be a powerful opportunity to help others face their own unique challenges. The techniques that helped her conceive became the seeds of this entire program, that she is honored to share with other women and couples facing similar struggles. Her DVD's, Strong Yoga®4Fertility, Strong Yoga®4Partners, and Strong Yoga®4Pregnancy will soon be followed with Strong Yoga®4 Menopause. Brenda has led teacher trainings for Strong Yoga
®
4Fertility and her Four Fields of Fertility® workshops for years, helping teachers and students with an interest in deepening their capacity to help women face the difficult and often uncertain physical and emotional road of infertility.  Through a comprehensive approach using Yoga, Breathe to Concieve® proprietary breathing and meditation techniques, nutritional and environmental education, plus the revolutionary Fertility Ball®, Brenda's program is the foundation of a new and exciting online program called "Soulful Conceptions" led by two of her SY4F team, Wendy Obstler and Dr. Deborah Anderson. Additionally, she has been an award-winning actress for 30 years, most recently acclaimed for roles as "Mary Alice Young" on DESPERATE HOUSEWIVES, "Ann Ewing" on DALLAS and Lillian Luthor on SUPERGIRL.
SY4F Teacher Training Curriculum Founder
Certified 500hr E-RYT
Certified Pre-Natal Teacher
Featured: ALTERNATIVE MEDICINE MAGAZINE, SHAPE MAGAZINE FOR PREGNANCY, PLUM, CONCEIVE, YOGA JOURNAL and YOGA MAGAZINE
Honorary Doctorate of Science, Yo San University (specialty in Traditional Chinese Medicine) for her pioneering work in fertility
Mind Body Institute at UCLA/NEWPORT BEACH: Teacher
The American Fertility Association: 1st National Spokeswoman and Boardmember (since 2005)
National Spokesperson for Path2Parenthood
Certified 500hr E-RYT
Certified Pre-Natal Teacher
Featured: ALTERNATIVE MEDICINE MAGAZINE, SHAPE MAGAZINE FOR PREGNANCY, PLUM, CONCEIVE, YOGA JOURNAL and YOGA MAGAZINE
Meet the Rest of Our Team
Wendy Obstler, CYT, E-RYT, SY4FCourse Instructor, Teacher Training

WENDY OBSTLER, E-RYT 200, SY4F, YOGA EDUCATOR Course Instructor, Teacher Training Wendy has worked with countless women and their partners struggling with fertility challenges & pregnancy loss, witnessing over and over again the powerful benefits of yoga on fertility. This practice of fertility yoga is a comprehensive methodology, created by Brenda Strong, which specifically addresses the stress and emotional component often associated – but sometimes ignored - with the fertility journey. Over the past decade Wendy has had the honor to guide and hold the space for hundreds of women moving through the tumultuous roller coaster ride of fertility. She has also been through her own personal bumpy ride on the fertility wagon. After two miscarriages, Wendy conceived her amazing son, Henri. Wendy owes much of her ability to stay calm and trusting of her body to her yoga practice. 

In 2009, Wendy was diagnosed with a "severe" disc herniation in her low back. She used the practice of specific yoga approaches, therapeutically, to stabilize and manage that injury with no other medical interventions. So it brings her great joy to now share the tools of yoga with other individuals in chronic pain, recovering from injury, post-operative rehab and to help build an awareness towards injury prevention. 

Wendy is a proud member of the International Association of Yoga Therapists, Yoga Alliance* and an Ambassador of Strong Yoga®4Women. To learn more: divinesparkyoga.com and livinglela.com *Disclaimer: any use of terms as "yoga therapy", "Yoga Therapist" or "therapeutics" is not in relation to Wendy's Yoga Alliance Registration. She completed the Yoga Therapy Rx program through Loyola Marymount University and then moved immediately into a 14 month clinical internship through the Tensegrity Center for Yoga Therapy, under the guides of Sherry Brourman, P.T., E-RYT-500 & Leslie Kazadi. She continues her advanced studies now.

Deborah Anderson, Ph D, RYT, SY4FCourse Instructor, Teacher Training

Deborah Anderson is a licensed psychologist (with specialties in Health Psychology and Neuropsychology) and a registered yoga teacher. Her professional and personal experiences have taught her that we have the power to profoundly change our lives by changing our minds. Her combined knowledge of psychology and yoga creates a unique perspective with which to approach clients in both practices. In her therapy practice she works with individuals and couples and uses a variety of therapeutic modalities, including mind-body medicine techniques (e.g., mindfulness, relaxation, visualization), and current research on neuroplasticity and neuroscience. Her goal is to help clients understand the underlying thoughts and emotions that create distress and dis-ease and to help them build a "tool kit for life" from which to reduce symptoms of stress and other physical/emotional pain. She has worked with individuals with a variety of presenting issues including depression, anxiety, relationship issues, and physical/health issues (including fertility challenges). In 2006, Dr. Anderson became a yoga teacher and turned her attentions toward Eastern practices of mind-body medicine, including yoga, meditation, Buddhist psychology, mindfulness, and other forms of energy medicine. She teaches individual and group yoga and meditation classes, and has specialized training in prenatal yoga and Strong Yoga®4Fertility. Dr. Anderson has numerous publications including five years of columns ("Couples Coach") for Inside Weddings magazine and blogs on health and wellness. These articles and further information on her practice may be accessed at: www.drdeborahanderson.com and livinglela.com

Wendy Shubin, MPAS, PA-C, SY4FCourse Instructor, Teacher Training

Wendy Shubin, MPAS, PA-C, has been a Certified Physician Assistant in Women's Healthcare since 2001. She first started practicing medicine back east in Obstetrics and Gynecology. After relocating to California in 2005, she began working at HRC Fertility specializing in Reproductive Endocrinology. For over seven years, Wendy helped hundreds of women on their fertility journey. She developed close relationships with her patients to create a comfortable and safe environment for them to be truly vulnerable. Wendy spent much of her time at HRC running Phase II and III clinical trials leading the way for new medical advances in assisted reproductive technology while providing free IVF treatments to those who were otherwise financially challenged. When not running clinical trials, Wendy was autonomous in diagnosing and creating treatment protocols for patients. She also managed and treated high-risk obstetric patients who underwent assisted reproductive technologies. While back east, Wendy taught Pilates and Spinning at the local YMCA and became Prenatal Fitness certified. She opened up a Yoga and Pilates studio in June 2001, running the Pilates program. Their grand opening day was Wendy's first yoga class. From that day forward, she never looked back. Through practicing yoga, Wendy learned how to truly be in the service of others by realigning her approach towards her own daily struggles and negative patterns. She realized that by changing her negative thoughts she was creating the world she wanted to live in. Wendy admits old patterns arise daily, but her practice allows her to identify them quickly and use the tools she has learned on her mat to get back on her path to continue to grow. The most profound realization she made from yoga is that imperfection is perfection. Humility makes us human and laughing at ourselves is one of the best stress releases life has to offer. Soon after the studio opening, Wendy partook in an Ashtangha teacher training and started teaching Ashtangha and Vinyasa Flow. In 2008, Wendy met Brenda Strong, founder of Strong Yoga® 4Women, and decided to join forces to introduce her patients to Strong Yoga® 4Fertility. She became a certified Strong Yoga® 4Fertility Teacher in 2009. Wendy has spent the last 7 1/2 years combining her two passions: yoga and fertility, creating well rounded treatment protocols for patients. She believes in treating the whole patient through individualized treatment plans involving nutrition, yoga, pranayama (breath work), acupuncture and Western medicine. She has also studied at The Hall Center Venice expanding her knowledge on bio-identical hormone replacement for both men and women. She currently works for Planned Parenthood where she can finally give back to underserved populations here in the Los Angeles area. Wendy maintains close professional relationships with her supervising physicians at HRC to stay abreast of the ever changing world of fertility.